The Role of Home Inspections in Avoiding Overpayment on a House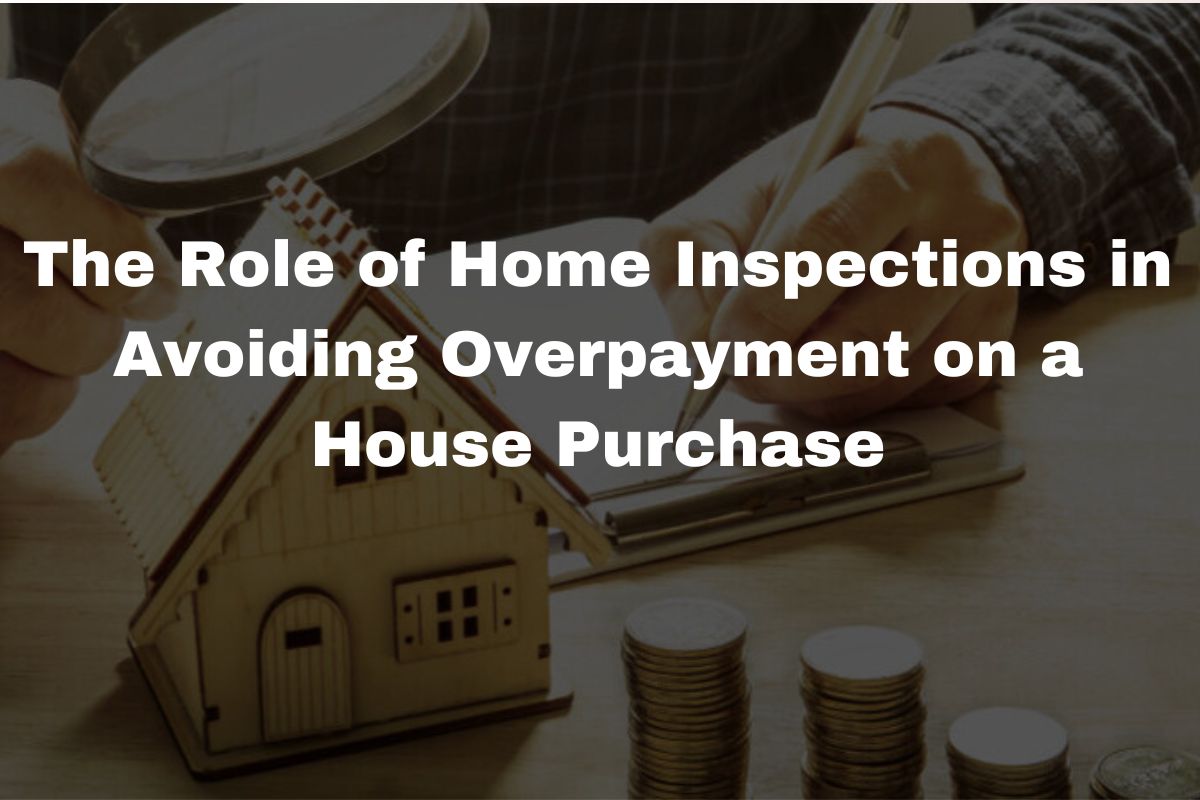 Purchasing a home is one of the most significant financial investments a person can make. It's crucial to ensure that the property is in good condition and free from any hidden problems that may lead to costly repairs down the line.
This is where home inspections play a vital role. In this article, we will explore the importance of home inspections in avoiding overpayment on a house and discuss how they can save buyers from potential financial pitfalls.
What is a Home Inspection?
A home inspection is a thorough examination of a property's condition, usually conducted by a certified professional. It involves a visual assessment of the structure, systems, and components of a house, aiming to identify any existing or potential issues.
The inspector provides a detailed report outlining their findings, which helps buyers make informed decisions about the property.
Benefits of a Home Inspection
There are numerous benefits that outweigh the home inspection cost. It's important that you consider these.
1) Uncover Hidden Issues:
A home inspection is designed to identify any hidden problems or potential issues with the property. It provides a comprehensive examination of the house's structure, systems, and components, helping buyers discover problems that may not be visible during a casual walkthrough. These issues can include structural defects, electrical or plumbing problems, roofing issues, water damage, mold, pest infestations, and more.
2) Cost Estimation:
The inspection report provides buyers with an estimated cost of repairs and maintenance tasks that may be required in the near future. This information helps buyers assess the potential financial implications of owning the property and factor in these costs when determining the purchase price or negotiating with the seller.
3) Negotiation Tool:
The findings of a home inspection can be used as a negotiation tool during the purchase process. If significant issues are discovered, buyers can request repairs or ask for a reduction in the purchase price to account for the necessary fixes. This allows buyers to protect their investment and ensure that they are not overpaying for a property with hidden problems.
4) Informed Decision Making:
A home inspection provides buyers with a comprehensive understanding of the property's condition. Armed with this knowledge, buyers can make informed decisions about whether to proceed with the purchase, renegotiate the terms, or even walk away from the deal if the issues are too extensive or costly to address.
5) Safety and Peace of Mind:
A thorough home inspection helps ensure the safety of the property. By identifying potential safety hazards, such as electrical or structural issues, buyers can take appropriate measures to address these concerns before moving in. Additionally, a home inspection provides peace of mind, knowing that the property has been thoroughly evaluated by a professional, reducing the risk of unpleasant surprises after closing the deal.
6) Maintenance Planning:
The inspection report not only highlights immediate concerns but also provides buyers with a roadmap for future maintenance and repairs. It helps buyers prioritize tasks and plan for ongoing maintenance to keep the property in good condition, ultimately saving them from potential future expenses.
Types of Home Inspections
1) General Home Inspection:
A general home inspection is the most common type and covers the overall condition of the property. It includes the assessment of the foundation, roof, plumbing, electrical systems, HVAC (heating, ventilation, and air conditioning), as well as the interior and exterior components.
This inspection provides a comprehensive overview of the house's major systems and identifies any potential safety hazards or defects.
2) Specialty Inspections:
Specialty inspections focus on specific areas or components of a property that require specialized expertise. These inspections can include assessments of the sewer line, termite and pest inspections, radon testing, mold inspections, and more. Specialty inspections are essential in regions with specific risks or if there are indications of particular issues during the general inspection.
Importance of Each Type:
While the general home inspection covers most aspects of the property, specialty inspections are necessary to address specific concerns. For instance, in areas prone to termites, a termite inspection is crucial to determine if the property is infested. Similarly, if there are signs of mold or moisture-related problems, a mold inspection can help identify the extent of the issue. By conducting these specialized inspections, buyers can uncover potential problems that might have been missed during the general inspection.
The Role of Home Inspections in Avoiding Overpayment: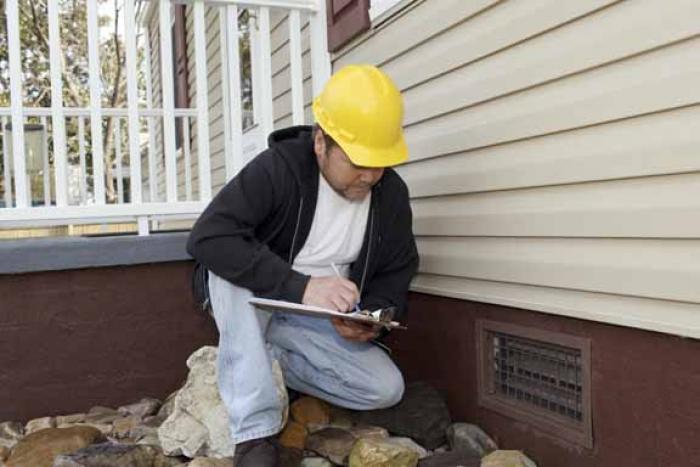 Here are some of the main reasons why having a home inspection checklist can ensure you don't overpay on your home purchase.
Find Common Issues During Home Inspection
Home inspections often reveal a range of issues that may affect a property's value. These can include structural problems, electrical or plumbing issues, roofing defects, water damage, mold, pest infestations, and more.
Identifying these issues before closing the deal enables buyers to negotiate repairs or request a reduction in the purchase price to reflect the cost of necessary fixes.
Save Money on Long-Term Serious Repairs
By conducting a thorough home inspection, buyers can potentially save a significant amount of money. If the inspection report reveals major issues, buyers have the opportunity to negotiate with the seller to cover the repair costs or lower the purchase price.
In some cases, buyers may even decide to walk away from the deal if the problems are too extensive or costly to rectify. Additionally, home inspections help buyers avoid surprise expenses after moving into the property, as they are aware of any repairs or maintenance tasks that need to be addressed promptly.
How to Find the Right Home Inspector?
To ensure a reliable and thorough home inspection, it is crucial to find a qualified and experienced home inspector. Here are a few tips for finding the right home inspector:
1) Seek Recommendations:
Ask your real estate agent, friends, or family members who have recently purchased a home for recommendations. They can provide insights based on their personal experiences with different inspectors.
2) Check Certifications and Licenses:
Verify that the home inspector you are considering is certified and licensed in your state. Certification from reputable organizations such as the International Association of Certified Home Inspectors (InterNACHI) or the American Society of Home Inspectors (ASHI) demonstrates their commitment to professionalism and adherence to industry standards.
3) Review Sample Reports:
Request sample inspection reports from potential inspectors to get an idea of their thoroughness and attention to detail. A well-documented report with clear explanations and accompanying photographs is essential for understanding the property's condition.
4) Inquire About Experience:
Ask the home inspector about their experience in the field. An inspector with a solid track record and extensive knowledge will be better equipped to identify potential issues and offer valuable recommendations.
5) Request References:
Don't hesitate to ask for references from previous clients. Contacting these references can give you insight into the inspector's professionalism, communication skills, and overall satisfaction with their services.
6) Discuss the Inspection Process:
Have a conversation with prospective inspectors to understand their approach to inspections. Inquire about the areas they cover, the time it takes to complete an inspection, and whether they encourage client attendance during the process. A transparent and communicative inspector is crucial for a successful inspection.
Conclusion
A home inspection is an essential step in the home buying process, serving as a safeguard against overpayment and unexpected expenses. By uncovering potential issues, buyers can negotiate repairs or price adjustments and make informed decisions about their investment.
General home inspections and specialty inspections address different aspects of a property, ensuring a comprehensive evaluation.
By finding the right home inspector and leveraging their expertise, buyers can navigate the process with confidence, ultimately saving money and ensuring a sound investment in their dream home.
If you're serious about buying a home in Northern Virginia, you need a realtor you can trust. Contact me so I can guide you through your home-buying process and help you negotiate a price that fits your budget.