Best Places to Live in Northern Virginia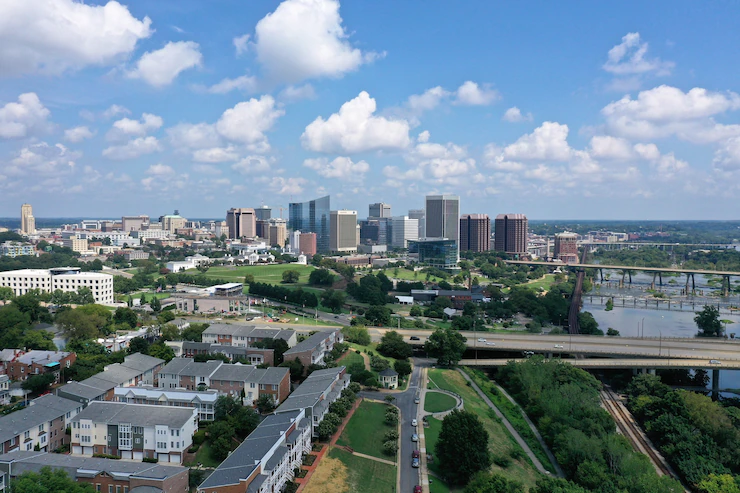 Upscale shopping malls, wineries, outlets, polo matches, steeplechase races and of course, the horse shows! Nestled along the borders of Washington, D.C. and Maryland, the horse country of Northern Virginia is a great place to reside.
With excellent job opportunities, a world-class education system, low crime rates, stellar healthcare facilities, comfortable weather, diversity, and endless attractions, Northern Virginia has become quite the competitive market. It is a perennial "seller's market", as the demand for the houses usually supersedes the supply, creating intense competition and premium market prices.
With all of that in mind, what are the best places to live in Northern Virginia? And where is the spot that best fits you and your family?
To answer these and many more questions; let's delve deeper and get acquainted with the best places to live in Northern Virginia.
1] McLean
McLean is home to some of the best neighborhoods in Northern Virginia. It is renowned for having prestigious educational institutions, with almost all being ranked above 8 out of 10. In addition to excellent educational facilities, McLean has great employment opportunities too. Some prominent employment positions offered in the area are Software Engineer, Intelligence Analyst, and Project Manager. Average salaries in McLean are $85k a year.
In addition, McLean boasts diversity and great weather from September to May, with moderate snow during the winters.
The place has 69% lower crime rates as compared to the national average, which makes it a great place to raise a family. It offers a comfortable suburban lifestyle, with proximity to recreational areas, shops and so on. The cost of living in McLean is expensive, but the benefits that come with living here make it worth it.
2] Vienna
Originally called Ayr Hill, Vienna is another of the best places to live in Northern VA. Although it has less of an "exclusive" feel as compared to McLean, it is a very good option for families wanting to settle down in Northern Virginia. Vienna hosts some incredible schools and beautiful homes. It allows easy access to many parks and trails to spend a leisurely evening with your family.
Vienna is often excluded by would-be home buyers since it is located 30 minutes away from the capital. However the public transport is splendid and will never make you feel like you live away from prime areas.
There are 2 international airports located roughly 20-25 minutes away, which again makes it an ideal location. There are numerous outdoor activities you can be a part of like the Viva Vienna, the summer festival, music concerts, and so on.
All in all, Vienna is a very lively place to live in with rich history, musical culture, a growing craft beer scene and lots to explore!
3] Del Ray
Del Ray, Alexandria is known for its laid-back and charming life. It is one of the best neighborhoods in Northern Virginia, with plenty of local charm and diversity reflected in its eateries, shops, festivals and so on.
Del Ray has easy access to gyms, parks, highways, restaurants, and shopping arenas. It has clean air, and has a low number of windy days. The crime rate is almost half that of the national average, which makes it a very safe place to live.
Although the cost of living is high, it helps that salaries and earning potential are extremely strong in Alexandria as well. If you are a retiree or looking for a relaxed life, Del Ray is tailored for you!
4] Fairfax City
With museums, parks, zip lines and more, Fairfax City offers a safe suburban community with plenty of things to do (the "Mosaic District" for instance, with its ice skating rink just to name one). It is one of the most affordable places to live in Northern Virginia, when compared to the national average. Housing costs, groceries, healthcare, transportation and other things are less expensive than many of the surrounding areas. The total crime rate in Fairfax is low, which makes it a safe location. It has great coffee shops, restaurants, and schools and is a good place for strolls.
5] Great Falls
Great Falls is one of the best places to live in Northern Virginia for families. It has something for everyone. If you are the adventurous type, there are many spots for hiking. You can go with your families on trips along the rivers and enjoy the great views every weekend. Along with being an affluent area, Great Falls has low crime rates and is a secure place to reside. There are excellent schools, and if you enjoy a more peaceful life without lots of neighbors, Great Falls is a fantastic option for you.
6] Reston
Reston was the first planned community established after World War II. Today, it is home to the most dynamic community and is one of the best areas to live in Northern VA. It has a variety of living options from condos to traditional single-family homes.
It is a hub for employment with several tech companies like Google, Microsoft, and Meta having campuses here. It also has stellar shopping areas, restaurants, parks, trails, a lake, several pools, a golf course and a theater for entertainment!
7] Clifton
Clifton has great school systems along with amenities like playgrounds, pools and more. It is safe with great weather and has large homes. If you are running low on budget and are looking for cheap places to live in Northern Virginia; Clifton could be your resort.
8] Leesburg
Once a sleepy rural town, Leesburg has now transformed to being one of the best places to live in Northern Virginia. If you are someone who has to commute daily, Leesburg is a great option for you. If you travel frequently for work, you're in luck–you can reach the airport within 15 minutes!
Leesburg has impressive schools, and when it comes to city flavor, Leesburg has quaint boutiques, art galleries, the Flower and Garden Festival, the Fine Arts Festival and lots of beautiful walking areas.
Leesburg is also home to scenic golf courses and more than 30 wineries! You can have unique and mind-blowing experiences with your family and friends almost every day!
9] Old Town Alexandria
Walking on cobblestone roads, going waterfront shopping, cozy restaurants, lush green parks, rustic and historic architecture, tons of festivals and community events–if all this sounds like something you would enjoy, Old Town Alexandria is the choice for you. It is a quaint and safe place to live. You can go kayaking and paddleboarding at the waterfronts, and have a new experience every single day. All of this makes Old Town Alexandria a dreamy and desirable place to live in.
Hopefully this helps you get some ideas about where to live in Northern Virginia. Determining the best neighborhood is subjective, but rest assured there are some amazing choices here. To expedite the process even more, find a reliable realtor who can guide you through the house hunting process.
FAQs
1. Is Northern Virginia Affordable?
Northern Virginia is one of the most expensive places to live in the country. However; the exorbitant prices are well-balanced by the high average salaries of Northern Virginia, allowing residents to afford the high-cost living.
2. What is the average home price in Northern Virginia?
According to October 2022 statistics, the median sale price for Northern Virginia homes was $550,000.
3. What is there to do in Northern Virginia?
There are endless things to do in Northern Virginia. You can attend various concerts, be a part of unique festivals, get acquainted with the history as you stroll through museums and streets, cycle through scenic trails like Mount Vernon Trail, and experience nature in its complete glory!
Conclusion
Family-friendly neighborhoods, amazing school systems, flourishing economy, employment opportunities, seasonal festivals and events, easy transportation, wonderful hiking trails, beautiful wineries, and intricate architecture–if you could experience this all by living here, why wouldn't you? Take the first step by calling Jessica Bush today, and get started mapping out this next exciting chapter of life.